A couple decided to recreate their wedding album half a century later. Carolyn and Kelly Gay are now 70 years old. They were married in March 1971 in a white dress at the church near their hometown.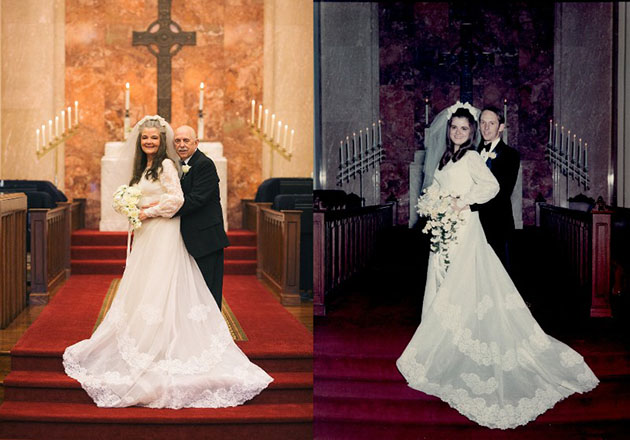 To celebrate their anniversary they returned to the DSM First Church in Iowa to remake their wedding photos.
It took the grandmother of four children three years to grow her hair to the length she wore the day she got married in her 20s.
The new photos were taken by Sam Hoyle from Two Hoyles Photography — who even managed to edit in Carolyn's late father Rolland Swalking her down the aisle.
For the photos, they needed about an hour or an hour and a half. Coincidentally, the church was in the same condition as before due to the reconstruction that was being done.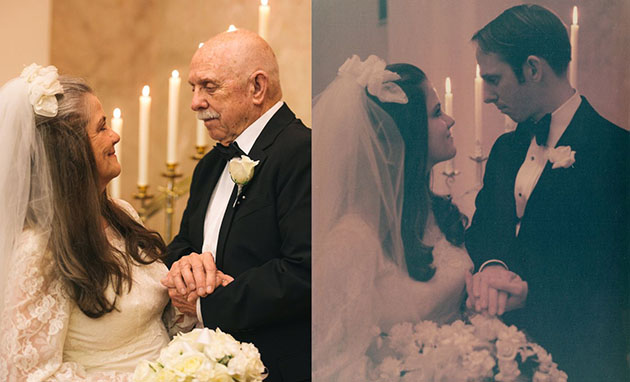 But this event was not limited only to photos. They also gathered all the people who had been invited to dinner and went on their honeymoon.
Carolyn's dress cost $ 46.35, with an extra $ 8.24 for alterations, while catering for 193 guests totaled $ 63.82.
Her favorite photo is a picture where Jesus appears attending their ceremony. Meanwhile, plans for the 60th anniversary continue, although the couple remains skeptical whether they will reach those days or not.