We all know that traveling with children is a hard challenge. The same thing happened with Rubin Swift who was stopped by Frontier Airlines Gate at Phoneix Airport where he was going to travel with his daughter Ru-Andria. He was informed that he would not be able to travel.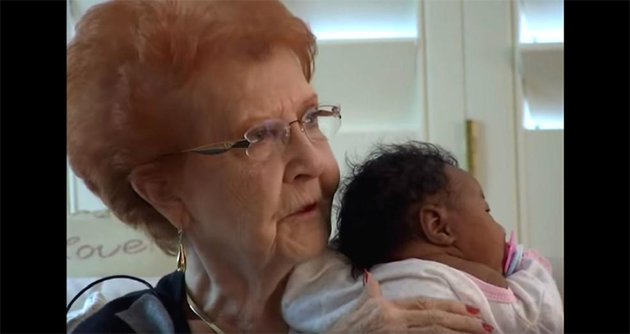 Rubin days before was informed that his daughter had just been born and he had to travel to Ohio because he had gained custody.
From the first moment he met her, he became very attached to her. At Banner University Medical Center he met Joy Ronghofer, 78.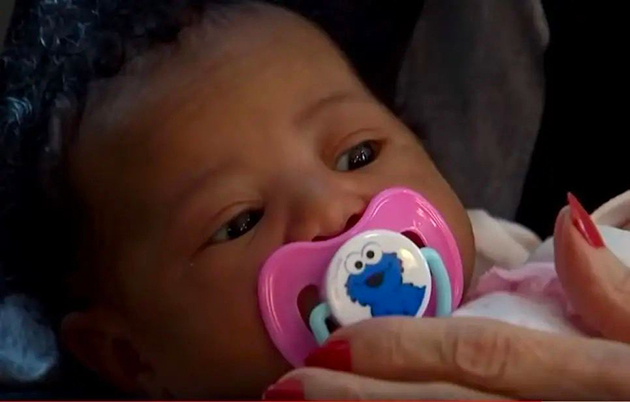 The baby was transferred to NICU after birth. The widow saw in him a devoted father even though this baby had come to him unexpectedly. He had three grown children from his subsequent marriage to Tiffany and four stepchildren.
Joy felt at that moment giving Robin her phone number for any problems he might have and this left him surprised. She even accompanied them by car to the airport.
When he went to the airport he was told that the little girl could not fly by plane because she had to be at least 7 days old from birth. At this moment he did not know what to do. The only thing that came to his mind was that he would sleep on the airport floor for days on end.
"I was out of money and the hospital told me that I would not be able to get a birth certificate for seven days. I was worried that if security saw me sleeping at the airport with a newborn, they'd take her away from me and charge me with neglect. I was stuck. "
There was no money to rent a car or stay with someone. Widow states that "When he called me from the airport and told me that they weren't going to let him fly until he could get a birth certificate in four days, I felt panicked… I did not want him to sleep at the airport. I was scared because it looked like we were out of options. "
For a moment he thought of calling Joy who proved to be so good all this time. She told him she would take it with her for sure. There he could face many dangers, especially with a newborn baby.
Rubin says that the woman was very nice to him without any interest. "I'm black and she is white. I'm a stranger who grew up in the projects in the Bronx and she's a great-grandmother who recently lost her husband. She knew very little about me, and yet, she took me in. The color wasn't an issue to her. She showed me that in this crazy world, there is still compassion. "
Rubin called his wife to tell her that he had met an angel. And his little girl as she heard her voice laughed. At that moment he realized that they would become friends for life.
During the days he stayed with her they went for walks together and went shopping and visited Joy's husband's grave. "I could see the pain in her face from losing her husband, so at the cemetery, as we sat there with the baby," he said.
When the birth certificate finally came out he might have been able to fly to his family. But he knew he would miss their happy days too.
Joy opened the door of the house and the heart saved him and the child from an unpleasant situation.
What a wonderful woman! Would you do the same for someone you do not know? Share your thoughts with us in the comments below on Facebook.