Doja Cat seems to be withdrawing from music following fan reactions in Brazil. This is why, according to her, music is dead today.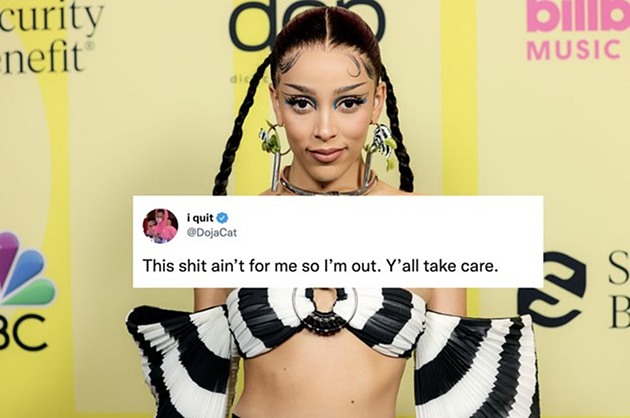 She expressed "This s – t ain't for me so I'm out. Y'all take care." Amala Ratne Zandile who is her real name had to cancel the show at Paraguay's Asunciónico festival on March 22 due to a storm causing intense flooding.
Fans from Paraguay said she did not feel for their country. One fan tweeted, "Not a single photo being in Paraguay, not a single tweet, not a single Instagram story !!!! You made us empty !!"
Doja says the hatred he got from the messages was too great. All she wanted was their safety,
She responded to fans saying, "it's gone and I do not give a f – k anymore I f – kin quit i can not wait to f – king disappear and i do not need you to believe in me anymore.Everything is dead to me, music is dead, and i'm a f – king fool for ever thinking i was made for this this is a f – king nightmare unfollow me. "
What do you think about her and the fans' reaction? Was their reaction fair? Share with us your comments on Facebook.