It has been five years since the death of her 17-month-old daughter and her father has been rewarded with $ 6.5 million by the Department of Children and Family Services.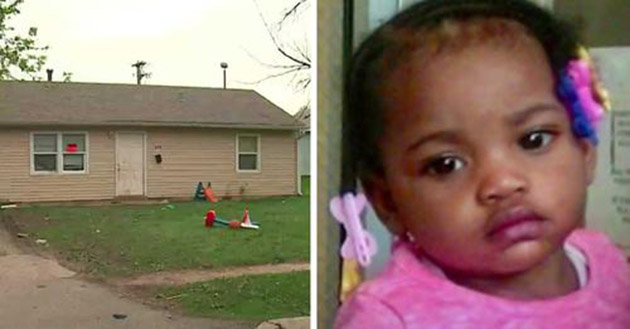 Semaj Crosby's case has been making headlines for the past five years for the reason that there is still no guilty for her death. The girl was found dead in her mother's house under a couch without legs.
Now her father James has won a lawsuit where he has been compensated but according to him no amount of money would bring his daughter back to life.
Semaj was initially reported missing in 2017 and the father was very upset,
The little girl was left in the care of her mother Sheri Gordon who lives in Joliet Township in Illinois. When her daughter died, her home was part of an ongoing Intact Family Services case "designed to ensure the safety and well-being of children without the need for protective custody by providing families with needed in-home services."
They often went to check conditions and make sure of the well-being of the children living there. Before Semaj died, her house had been visited 41 times.
Shortly before the woman's house was searched and the body uncovered a caseworker went there and noticed that it was very dirty. They asked the mother to clean it until they came next time.
A day later the caseworker returned home and found him again with the same mess.
Three hours later Semaj was reported missing and intensive searches began to uncover the shocking truth.
The sheriff and his squadron at the time they were going to search the house were forced to wear suits before entering the property because it was "filthy, unsafe, and unsanitary conditions."
Two hours after the search the girl's body was found hidden beneath a couch without legs. Officers ultimately pronounced the child dead at 1:27 a.m.
Sema'j's cause of death was ruled by a coroner to be "homicide by smothering" (or asphyxia). Now the question remains: who is responsible?
So far no one has been charged with the death of the daughter and for her father, the mother is the main culprit.
Unfortunately, the police could not find the culprit because shortly after Semaj's body was found in the house you were set on fire.
The fire destroyed any evidence that could lead to the arrest of the suspect.
This is a very sad story. We only hope that the responsible person will be brought to justice.