Tracey Ferrin, 39, from Texas to the US, was pregnant with her second child and was undergoing grueling cancer treatment when her marriage broke down, but years later, she holds no grudge against him.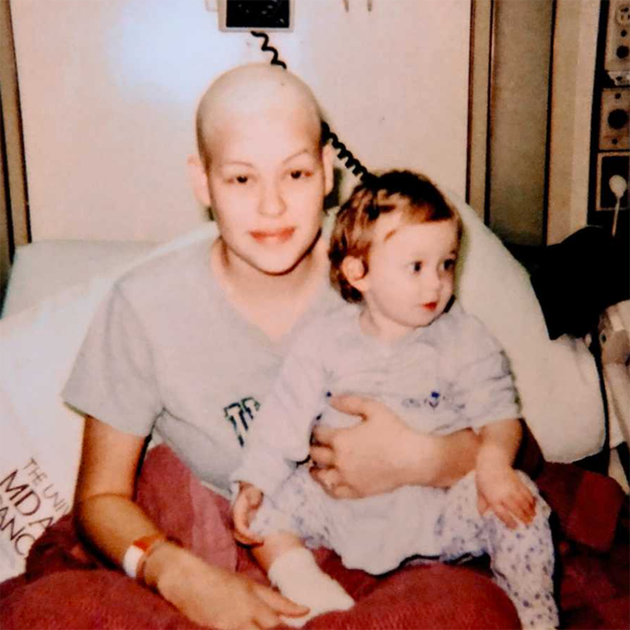 When Tracey Ferrin got pregnant with her second child, she was determined to stay as active as possible. Continuing to play regular volleyball, she did her best to keep moving, but a sharp pain in her leg began to bother her.
But the expectant mother from Texas, who was already the mother of baby Elly, was only 18 at the time, so she was not too worried that the pain was serious.
However, when Tracey and her husband Nick went to church one Sunday morning with her family, a doctor specializing in knees and shoulders advised her to go to the hospital.
The expectant mother went to the hospital the next day for scans and quickly got a horrible diagnosis she had osteosarcoma, a type of bone cancer.
Suddenly Tracey was faced with an impossible choice; abort her child and start chemotherapy or delay cancer treatment and risk her health to give the child the best possible chance of survival. But for Tracey, there was only one option. "I said I would not terminate the pregnancy and we should understand," she recalled.
By choosing to postpone chemotherapy until the sixth month of pregnancy, Tracey took a big risk. She started her first chemotherapy sessions when she entered the third trimester, and although at first, it was not too difficult, she suffered hair loss and nausea.
While dealing with chemotherapy with Elly's 10-month-old mother, her relationship was shattered. Shortly after her first chemotherapy appointment, Tracey returned home and flushed to the toilet. When she returned to the living room, Nick told her he wanted to separate.
"He could not afford it," Tracey recalled. "He was upset that I was not focused on my health. I can talk about it now, but at the time it was heartbreaking. "I was pregnant, I had a 10-month-old baby and I was fighting for my life."
However, Tracey thinks the seriousness of her condition meant she had no choice but to go ahead and try to do good to Elly and her unborn baby.
For the next few months, Tracey's body went through a major strain as she continued to undergo chemotherapy, which consistently caused her body to go into premature birth.
Six weeks before her due date, doctors decided they could no longer wait and brought in Tracey's baby.
. Although Tracey and Nick split, he was in the hospital during Tracey's birth. "She was certainly small, but she was fine," Tracey said.
There was some rest for single mother Tacey, who had to resume chemotherapy two weeks after giving birth, and her mother came to the rescue to care for the girls during treatment. "The mother became the main caregiver for my children and me. I could not even make food for Fayth because I had no energy. "The mother was doing the role of mother to my children."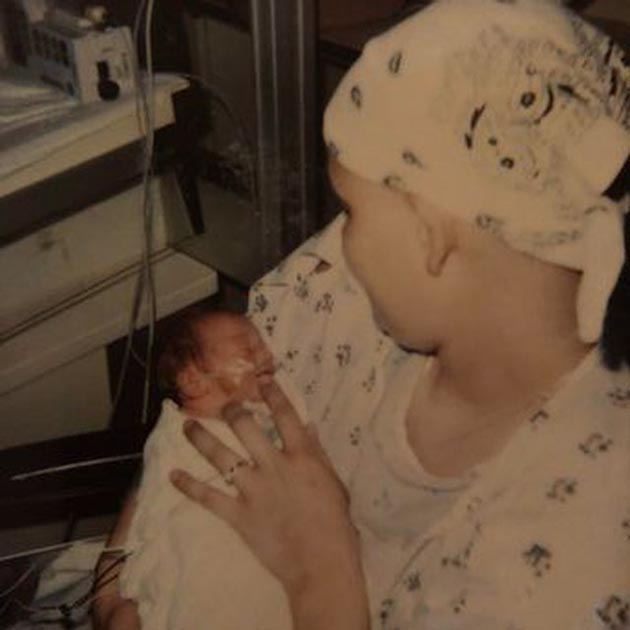 For the next year, Tracey continued with her treatment, which included surgery to remove part of the tumor from her leg. "I could not walk for about 10 months. "When you do chemo, your body heals much more slowly."
Finally, after more than a year of grueling treatment that left her body shattered, Tracey managed to forgive but she tried to get back to her old life.
After some time she met another boy, whom she felt she would marry after the first meeting. And indeed it did, he proposed to her very soon. Her love life now goes by miracles and she says she has forgiven her ex-husband today she is very sure that what happened to her made her stronger and prepared her to appreciate everything she has today.