Jimmy Kimmel is one of the most beloved presenters to the public. Since 2003 he presents his show.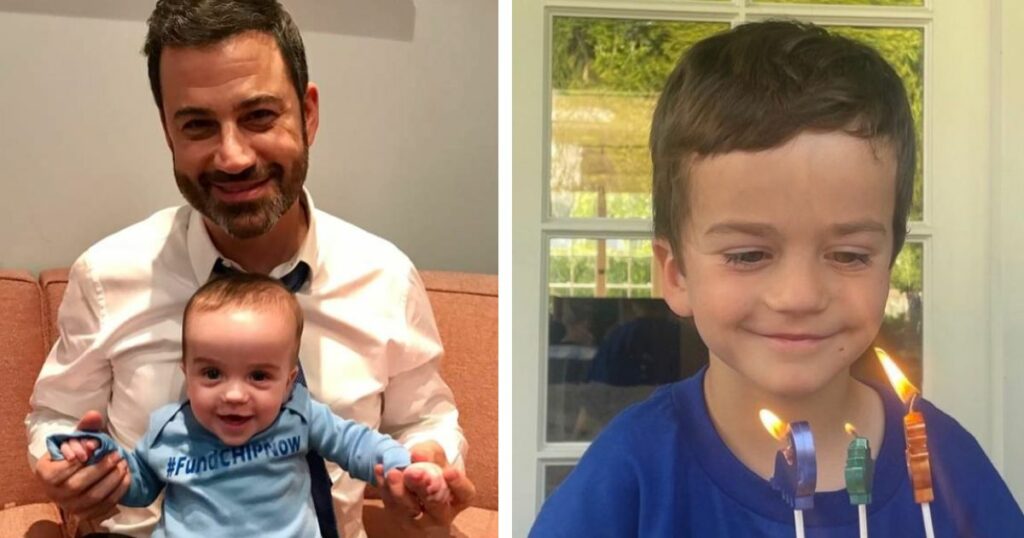 In 2017 during a monologue, he told a story of his private life. Apart from sharing the birth of his son with the public, he also told what he faced after that.
When Billy was born the doctors gave him news that destroyed him. After doing some tests it turned out that his son was born with a heart problem called Tetralogy of Fallot with pulmonary atresia. He required life-saving surgery immediately.
They immediately left for LA where they met the specialist Dr. Vaughn A. Starnes M.D., a world-renowned surgeon.
It has been five years since this event but Jimmy is still grateful to the doctor and the hospital staff. Now Billy is leading a normal life but after 10 years he has to undergo another intervention.
He recently celebrated his son's 5th birthday with a photo of him thanking the professionals who made Bill healthy.
"Happy 5th birthday to our little nut," Kimmel wrote before referencing the life-saving care the youngster received shortly after he was born. "We are eternally grateful to the brilliant doctors and nurses at @ChildrensLA & @CedarsSinai for saving Billy's life and to those of you whose donations, prayers and positive thoughts meant everything. Please support families who need medical care.
Let us greet together all the doctors all over the world. They are truly heroes. Let's share this news to show our appreciation for them.