A man from New Jersey has killed three people for a Facebook post and has been sentenced to 375 years in prison.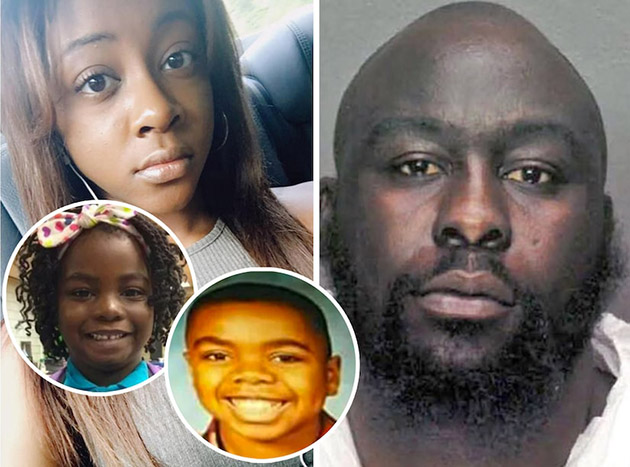 Jeremy Arrington, 32, was charged last month with the murders of 23-year-old Syasia McBurrought, 11-year-old AL-Jahon Al-Jahon Whitehurst, and his little sister 7-year-old Ariel Little Whitehurst because he did not like something his mother of them had posted on social media.
Earlier Newark police issued a statement asking people to find the 26-year-old who had shot and sexually assaulted an acquaintance. Syassia posted this on her Facebook.
Ariel and Al-Jahon's 29-year-old mother have been known for years and that was why the killer committed the murder.
He forcibly entered their home with a weapon where he found nine people and tied them up.
Essex County Deputy Assistant Prosecutor Justin Edwab said Arrington was brought to the apartment as if it were an "amusement park," making his way around and stabbing people in turn with kitchen knives, before going back and starting again.
All this went on for an hour and a half. He caused a lot of pain to that family.
The children were stabbed several times. Even a close relative of the family who went there to visit by chance was shot in the head.
Three other people including the mother of the children and the 13-year-old twins were stabbed but survived.
This whole story could have gone worse if another person had not gone to their house to visit. She was a girl with autism who managed to hide in the closet and called the police from her phone.
Arrington fled before the police arrived. He went to a friend's house claiming to have taken someone hostage but then surrendered.
He had previously been arrested 10 times before the killings. In court, the lawyer tried to bring him out as a person with psychological problems but there was no expert to confirm such a thing. So the judge rejected the request.
Survivors tell the court that Ariel's screams were numerous until the moment they were no longer heard. Others who had been killed with weapons had begged him to spare their lives.
Bilqis one of the survivors says he put the gun in his mouth threatening him. "I cannot unsee that. I want to unsee that," she told the court. "He really should have killed me that day. I do not want to feel this pain anymore."
 The killer's mother also apologized in court to her family for not being able to protect their daughter. But in the end, it was nobody's fault.
The killer, when he appeared in court, apologized to the families, calling his actions crazy. The families did not accept his pardon.
"You committed perhaps the most horrific, heinous, cruel, and depraved murders this county has ever seen," Judge Ronald D. Wigler told Arrington. "This case may be the worst I've ever seen."
He declared guilty for consecutive life sentences for murder, and three more consecutive 50-year sentences for each of the three attempted murder convictions for the surviving victims.
In the end, he was sentenced to 375 years in prison. Although these years can not bring back the victims after at least the family members feel a little more relieved.
What do you think? Is this punishment enough? Share with us your comments on Facebook.