We have often heard the expression "The dog is man's best friend." This is clearly shown by our history.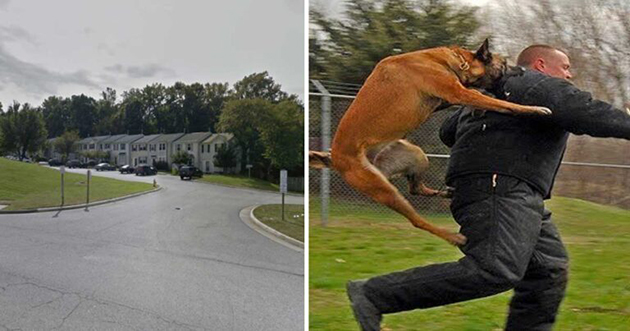 A man tried to abduct a 10-year-old girl from her neighborhood. The girl had taken the dog for a walk that afternoon.
The moment she was walking, the man approached and attacked her. The moment he grabbed the girl by the arm the dog immediately attacked him becoming very aggressive.
The man immediately released the girl. Thankfully there were no injuries. The police in its report wrote:
At approximately 3:50 pm, the victim, a 10-year-old girl, was reportedly walking her dog in the 1800 block of Heather Glenn Ct in Woodbridge when an unknown man approached her and grabbed her arm. During the encounter, the victim's dog bit the suspect who then released her and fled on foot. K-9 police checked the area. The suspect was not located. The victim was not injured. The investigation continues.
The characteristics of the man are Hispanic male, unknown age, 5'3 ″, 145lbs with a thin build, short brown hair, and a goatee. Last seen wearing a white striped shirt and light-colored long pants. "
People who read and heard the story praised the bravery of the dog who heroically saved the girl.
Authorities unfortunately have not yet been able to find the aggressor.
If you or anyone come across a Hispanic male, 5'3 ″, 145lbs with a thin build, short brown hair, and a goatee, contact the Prince William County Police Department at (703) 792-6500.
Let's SHARE this story with people around you!