A truck driver and his brother were delivering beers to different places. Suddenly a mother threw her baby in front of the truck. Thankfully they braked quickly and averted a tragedy.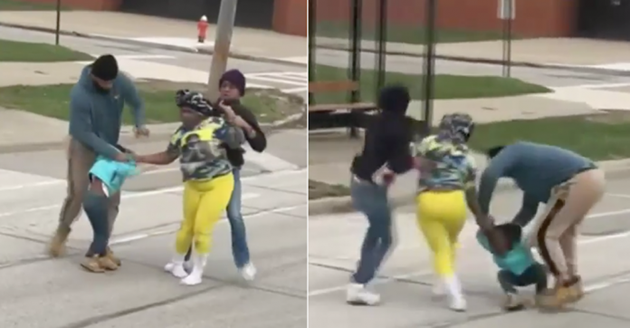 "Thank god that it was a happy ending instead of a sad ending you know," said Lavell Penson, the driver of the truck.
Lavell and his brother Anthony Brown were on their way to work by the truck when they saw a woman and a little boy in the middle of the road.
"As we driving down we see like a lady almost like at an angle positioning herself like she was about to throw the little boy in front of the truck," Anthony told.
Lavell braked immediately and Anthony ran to catch the boy. "She started to like wrestle with him choke him whatever and I'm like tussling with her and I managed to get him away from her," Anthony said.
"Talk to him like, 'Hey it's gonna be alright,' he's crying. I'm like, 'Listen, bro, it's gonna be alright I got you.' "
The men took the boy and took him to a security guard at a nearby school until police arrived. At the moment the boy is with his grandmother who is thankful to the men who saved her nephew.
Lavell and Anthony are happy that nothing happened to the boy. It is unknown at this time what motivated the mother to take such an action.
"God put me there," Anthony also said. "I ain't did anything special I'm just happy that he put me there and I acted on it. I would want somebody to do the same for my daughter if something like that was going on. "
What do you think? Are some people destined not to be parents? Share your thoughts with us on Facebook.