Some people are born with business instincts. They are ready to risk everything they have to gain.
11-year-old Seth from Utah started his business by following a long-term marketing strategy that attracted everyone.
In his stand, he sold lemonades but decided to put a sign on which to write "Ice Cold Bear".
Some people found this idea very interesting and praised him for what he had done, while other neighbors called the police.
In a few minutes, the police came to visit Seth's stand and they started laughing louder.
It turned out that this young business genius was selling root beer, but the word root was written in small green letters, unlike those of the word 'beer.'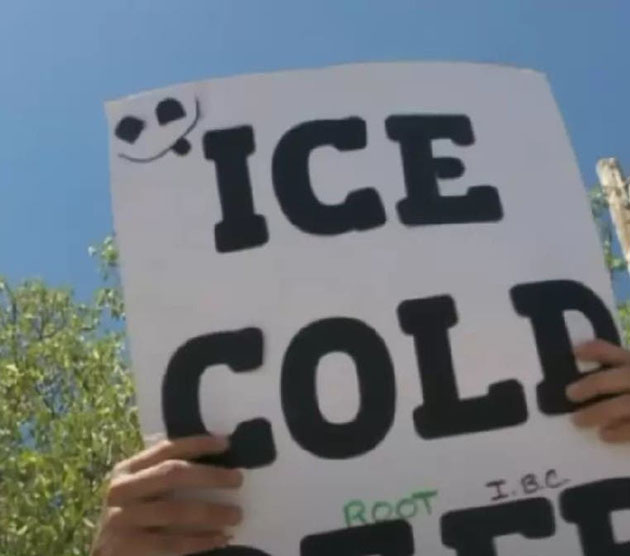 The policemen who were there considered the boy's poster to be a genius and not every child would have thought of it as something.
HE'S SAVVY, NEAT, AND CLEAN! HARD-WORKING AND THINKING ABOUT WHAT APPEALS TO THE PUBLIC…HE CAN GO ANYWHERE WITH THAT MINDSET! AND WITH THAT COMMUNITY OF GREAT POLICE OFFICERS SUPPORTING HIM, HE'S ALREADY GOT MENTORING!!! LOVE THIS! ONE PERSON WROTE.
Some people said that whoever called the police on this young man should be ashamed of themselves, but the department did not agree. Instead, they replied, "Our citizens should never feel ashamed or embarrassed to call us. They were just calling in what they felt was a suspicious circumstance. No harm, no foul."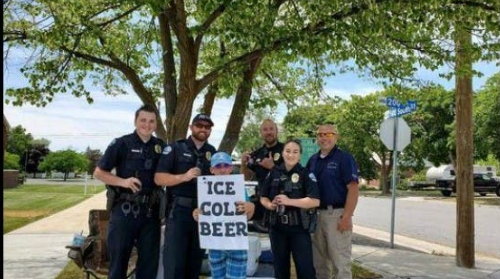 The police even take a lemonade from the boy and support him.