A video circulates on the internet shows a substitute teacher being hit in the head with a metal chair. In the reports given by Dr. Larry Lewis, interim superintendent of schools at the DeSoto Independent School District of Texas confirmed the DeSoto West Middle School says: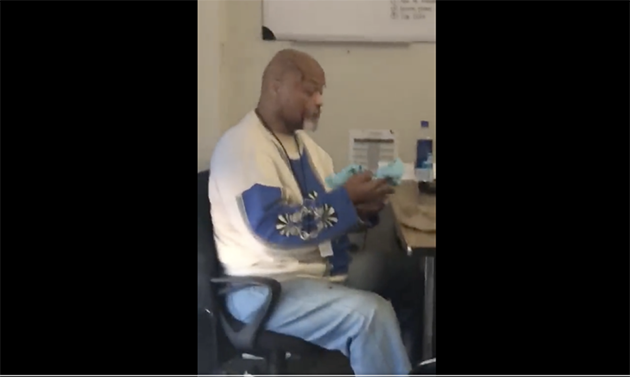 Numerous videos were posted on social networks. A chair was thrown at the teacher's head but he also threw two at the students.
The teacher is seen sitting in his seat while covered in blood. Some of the other students yell some laugh.
The police statement states: "All sides of the incident are currently under investigation. In response to the videos, tomorrow there will be a larger police presence at Desoto West.
This is to prevent any further incidents. The safety and security of children and staff members are a top priority. "
They did not give any reason for the student's actions and whether any of them were banned from school. The commentators say that the parents of the child who did the action should be held responsible for this kind of behavior of their child.
Almost everyone blames children. For more, watch the video below and give your thoughts in the comments on Facebook