A teacher injured by a shooting at a school in Uvalde, Texas, which left 19 students and two teachers dead, has criticized police for calling them "cowards" after delaying action as his students were killed.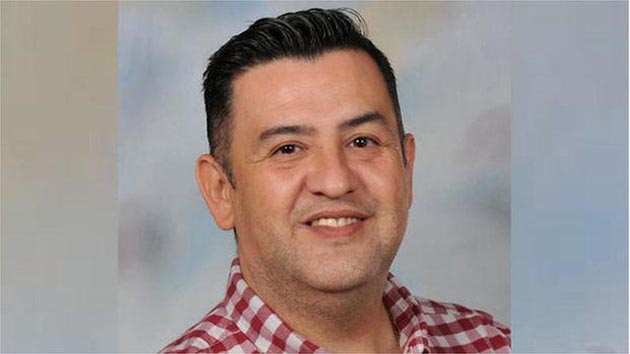 In a shocking interview with ABC News, he confessed that he told his students to pretend they were asleep during the shooting.
The gunman committed the crime in his classroom and an adjoining classroom standing there for more than an hour while police stood outside.
"You had a bulletproof vest, I had nothing," he told police.
Reyes, a fourth-grade teacher who has taught for 17 years, said students were watching a movie when the shooting erupted. He told them to hide under the tables and pretend to be asleep. But the gunman entered through an adjacent classroom and started firing. Reyes was shot, then followed the advice he had given his students and pretended to sleep. As he lay at his desk, he heard police rushing into the school just minutes after the attacker. But it took more than an hour before police entered the classroom and killed the assailant.
"I prayed I would not hear any of my students talk," he told Good Morning America, adding that he believed he was going to die. "One of the students from the other class was shouting, 'Officer, we're here. We're here.' "But they were already gone. Then he [the killer] got up from behind my desk, went there, and started firing again."
Following conflicting information, police now say the killer was locked in the classroom for 77 minutes before police broke down the door. Uvalde police have faced severe criticism for the delay.
Reyes indicated that he felt abandoned by the police, saying:
"There is no excuse for their actions and I will never forgive them."
During the attack, children were frantically calling 911 to report multiple gunshot wounds. The disturbed parents also tried to enter quickly, but the police physically prevented them from entering.
Investigators say messages from the children were not being passed on to officers at the scene, who were waiting to reach for more weapons before confronting the gunman. Officials say "the police were wrong" when they thought the situation had changed and that they had more time to prepare for their response.