Millie Taylor Morrison an 86 year old grandmother is married wearing a purple wedding dress that she designed herself. The bride had worked as a model 50 years ago and it seems that she continues to maintain the same charm. Her granddaughter Khadija took the photos and posted them on social media.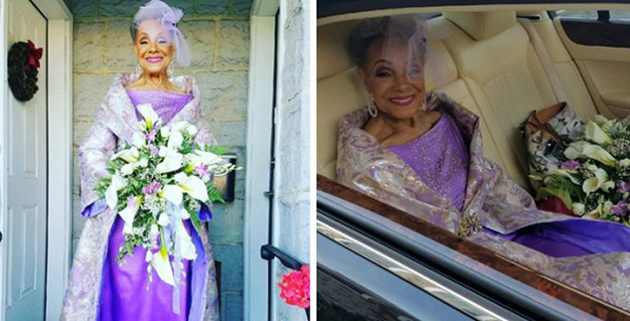 At this moment the photo became viral. "She just turned 86 one week ago and her new husband will be 86 in December. My grandmother was married to my grandfather for 41 years, when he left this world, Khadija wrote.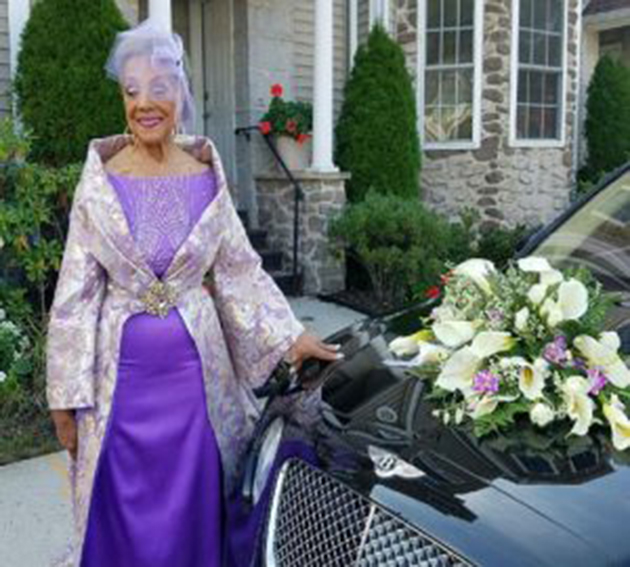 After 25 years she found love again and the family was very happy about it. Harold Morrison has known Nana Mille for 60 years. Two years ago Harold became seriously ill and the couple decided to live together taking care of him. For them, this was not enough until they decided to get married.
The reception was held in New Jersey. The decor of the room was purple the same as the dress. Ms. Morrison says 'I cannot put it into words- I feel so blessed.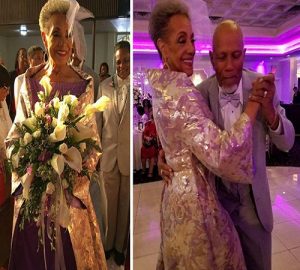 The granddaughter says 'She is absolutely thrilled about all of this and very grateful and humble. She never intended for any of this to happen. '
She also says that the grandmother always had an image in her head of what it would look like on the wedding day.
People in front of the photos are commenting and praying for the beauty of the bride. Let's do the same in the comments on Facebook.