The devastated father of the 14-year-old who fell from the Free Fall Ride in Orlando Florida says he learned the story from social media. Tires Sampson's family asks the ride to be temporarily closed after watching the young boy plummet 430-feet to the ground while the ride dropped at 75mph.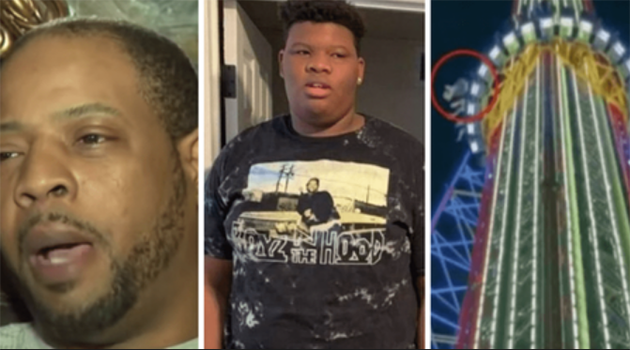 The father says he would like to have been there. "I wish I was there to tell him I love him, that I'm sorry. For him to lose his life. So young, and I wish it was me. I want to know what happened to my son".
I want to know why my son is in a white bag, having to get shipped back home. He walked there. Why he can't walk back? I want answers from everybody. Who all was involved in that? "
The father says that he does not believe that he will ever recover from the death of his son. He had lost his mind the moment he received the news. There is no one in the world to replace him. The future of a teenager is just cut in half during a day of fun. It's so sad.
Their cousin has filed a petition to temporarily close the entertainment center. Johnson said, "My cousin lost his life over this ride. I don't feel it's safe and feel it should be shut down before someone else's family have to go through what we are going through. "
At the moment the ride continues to be close until the real reasons for what happened come out. Lawyers are trying to find out if there was any negligence on the part of the ride operators or if the teen's size or other factors played a role in the tragedy. Tire Sampson, who was known as Big Tick to his friends, was 6 feet, 5 inches tall, and weighed well over 300 pounds.
What do you think? Was it negligence or was the boy overweight? Share your thoughts with us in the comments on Facebook.