A story from another era, one that young people today (and not only them) find difficult to conceive. But it is clear that there are true and great loves, from those that do not have only "obligation" the formula of marriage "until death do us part".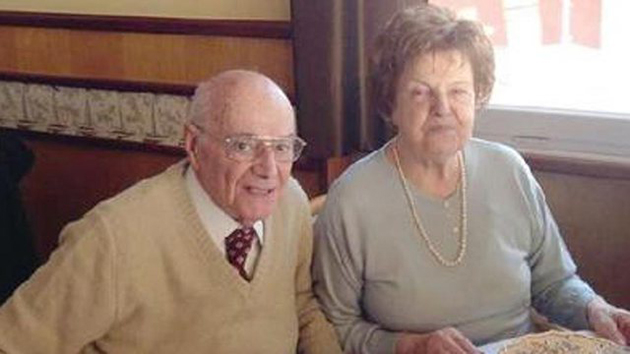 But they have an eternal promise.
Elsa Rossi passed away at the age of 97 on Tuesday afternoon at the "Galliera" hospital, while her husband, Ermete, died at home after being hit by a heart attack 24 hours later.
He could not even afford the idea of ​​how he would spend the rest of his life without his wife.
The elderly couple had been together for 64 years, lovers since the distant year 1952. Elsa, originally from a province of Pavia, had come down to Genoa to help a cousin who had just opened a fresh pastry shop.
The stay in Genoa should have been a little over a month, but when Ermete saw him, he fell in love with her and continued to cross the sidewalk every day to "take a look". Thus was born the love between the couple.
April 20, 1953, took the couple to the altar to say to each other the much-coveted "YES".
The union became even stronger after the birth of a daughter, Daniela. They were an inseparable couple, just like the very promise they made to each other at the wedding "until death does us part".
Death separated them by only 24 hours. Elsa died at the hospital and just 24 hours after hearing the sad news, Ermete also died of a heart attack.
Do you want more love lessons?