The elderly are the most vulnerable persons to be robbed. But they forget that the elderly are also very smart and want more than young people think.
An intruder decided to steal from a 67-year-old woman, but what he didn't know was that the woman had a black belt in martial arts. From the outside, she did not give the impression that she is such a woman.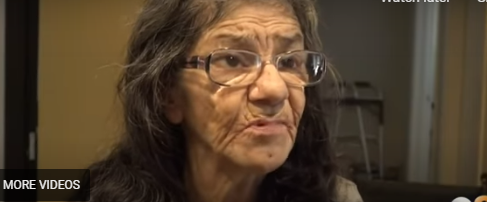 Lorenza Marrujo was not scared at all when the thief entered her house. He fled her place, but shortly after, she heard screams coming from the neighboring apartment.
She went to see what was happening when she saw the thief attacking her friend Elizabeth McCray, 81. He shook her and she fell to the ground, but Lorenza had no intention of leaving her like that.
Lorenza says that her friend told her "He's gonna kill us," to which she replied, "Not tonight."
"I squeezed myself between her [Elizabeth] and him…then I jumped on him and I was punching him and I had the cane against his throat.
"At the same time his arm came up and I twisted it around, he was shouting 'you're hurting me, you're hurting me.' and I said 'I don't care what happens to you, you have no right to hurt an elderly person,'" brave Lorenza explained.
She held him until the police came and arrested him. Below you will find her interview.