Chad Ochocinco Johnson and Sharelle Rosado became parents for the first time a month ago. The girl's name is Serenity "Hurricane" Paula Johnson, with whom many photos and videos are posted on social networks.
The girl was born in a well-to-do family, but her father seems not to spend a lot of money on her clothing.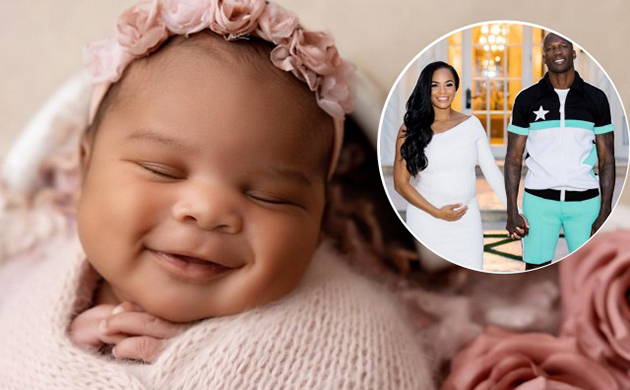 The girl is Rosado's fourth child and Johnson's eighth. In a video, he appeared next to his daughter and said "you flamed out!" He then tells his fans, "we don't do the designer stuff for the kids. I know it's cute. It's a thing. It's a cultural thing, it's a status of freedom. 'oh, I got money.' no! We do OshKosh B'gosh! We want to target." Baby Serenity is completely unphased by dad's conversation and even lets out a big yawn right in the middle of his rant.
Ochocinco is not the only one who thinks that children's clothes should not be spent too much. Zonnique thinks like him too. Her daughter turned 1 year old and fans ask her what toys she would buy for her birthday.
She replied that her daughter had enough toys and was "nobody special" to deserve tons of lavish gifts.
Cardi B actually shows the opposite. She always buys her daughter luxurious gifts, the most recent of which was $50,000 in cash and a Birkin bag. The fans have tickled her but she has told them to watch their work because she knows how to raise her children.
Whose side are you on? Do you fulfill every wish of the children or not? Share your comments with us on Facebook.