Ken Wyrsch was working at an Army Base in Iraq when he met a special friend. While working, he noticed a street dog.
It turned out that the two created a very strong bond. The dog proceeded to walk right onto the army post — and that was that.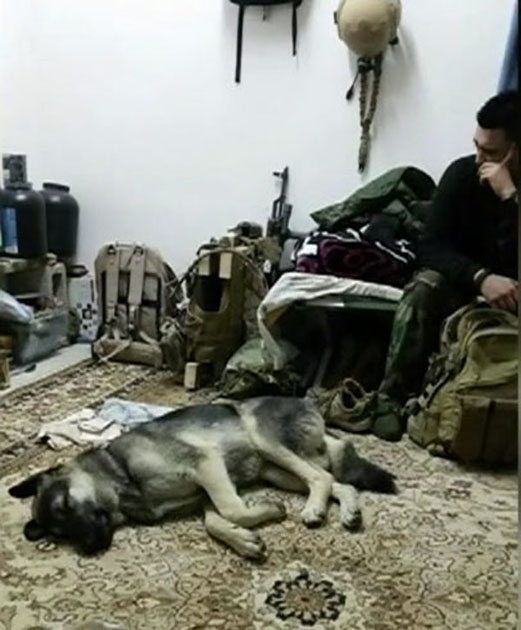 Both are very close to each other and the dog did not enter the heart of only Ken but all the other soldiers.
He was named Ollie and Ken raised him as his own. From the first moment he saw Ken, he understood that he could not let him suffer on the street.
He took her under his protection. He fed him well and assumed the role of God. Ollie couldn't be happier with his new friend.
Ollie always welcomed Ken with more enthusiasm and love when he went on a mission.
"He was like a morale booster," Ken explained.
"He was there when we left our missions, he was there when we got back," Ken told CBS SF.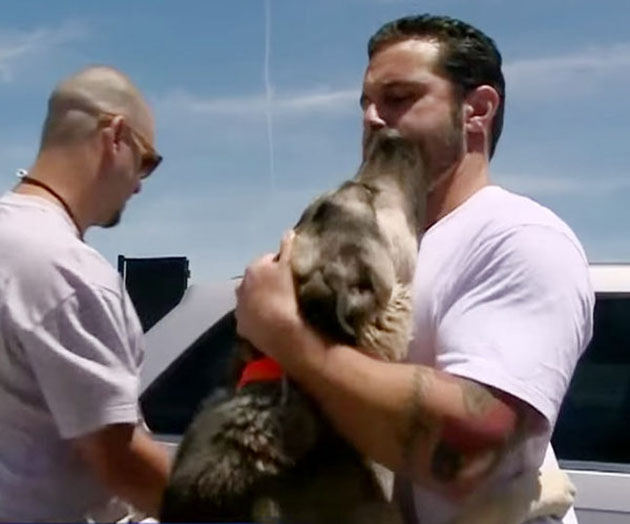 Their bond grew stronger as Ollie grew up. Then came the moment when Ken would leave. The entire military base would be closed and Ollie lost his best friends. Ken felt very bad.
Ken simply couldn't let that happen.
"You never leave a friend behind," Ken told KPIX. "Can't do it."
When he returned home, he immediately enlisted the help of SPCA International to see if they could raise the funds needed to get Ollie sent to his home in California.
And it worked! In May 2016, thanks to generous donations, Ollie arrived in the USA.
Now they are both inseparable.