A rather strange event has gone viral on social networks, as the groom appears at his wedding with a coffin.
He decided to surprise those present with his action and to better illustrate the saying "till death do us part" he took this bold action.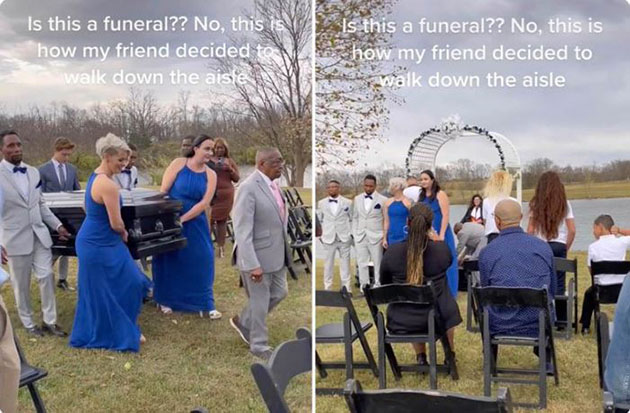 The coffin was carried by his friends and the moment was filmed by those present and shared on Tik Tok.
The groom exceeded all imagination with what he did at his wedding. He decided to give another dimension to the expression "until death does us part" and arrived at the wedding with a coffin while his friends carried him. The idea was filmed by a guest before being posted on TikTok, where it went viral.
Meanwhile, the reactions after this action have been numerous on social networks.
"Is it a funeral? No, this is how my friend decided to climb the steps of the church", was written next to the video that has received 8 million views. However, people were shocked by what they saw.
"I would call off the marriage," one user wrote.
What do you think? Share your comments with us on Facebook.