Several Los Angeles police officers were spotted at Will Smith's residence, two days after the actor slapped comedian Chris Rock at the Oscars 2022 awards ceremony.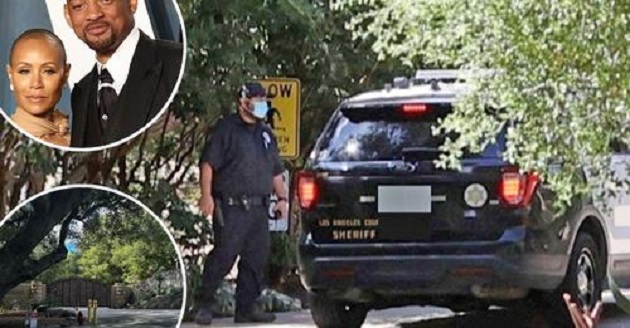 Officers were photographed around the Smiths Calabasas luxury residence in a patrol car at 2:40 p.m. Tuesday, The Sun reported.
A public information officer for the department confirmed that it was Smith who called law enforcement to his family home Tuesday afternoon after a drone was flying over the multimillion-dollar property.
But by the time police officers arrived there, the alleged drone had disappeared, they confirmed.
Chris Rock meanwhile has not filed any charges after being attacked on stage by the 53-year-old actor during the live broadcast of the Oscars on Sunday night. The latter has since apologized publicly through a statement on his Instagram, saying his behavior was "unacceptable".