Will Smith was smiling as he landed in India, where he was seen for the first time since the infamous Oscars slap. Smith was photographed landing at a private airport in Mumbai on Saturday, where he was greeted by fans with whom he was photographed.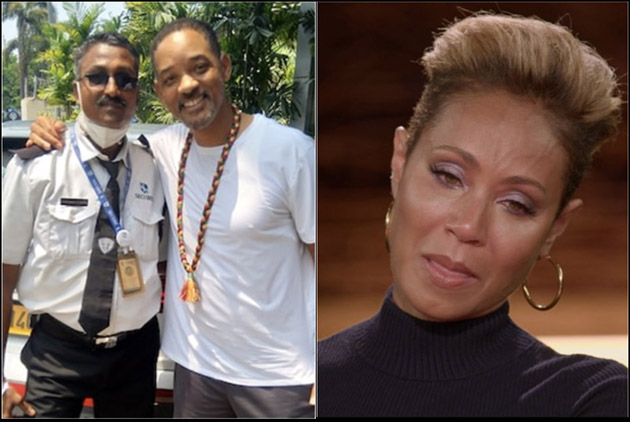 Smith is said to be in India to meet spiritual leader Sadhguru, with whom Smith and his family met in 2020 in Los Angeles. Dressed in a white T-shirt, dark gray shorts, and a pair of Nike sneakers, Smith looked relaxed and happy after landing in the South Asian country.
As staff helped him unload his belongings from his vehicle, nearby fans shouted excitedly "Will, Will Smith!" Smith then took some selfies and turned to the fans shouting his name, smiling at them before continuing to take some more selfies and entering a building where he was hugging someone.
This is the first time Smith has been seen in public nearly a month after slapping comedian Chris Rock on live TV and in front of his colleagues after he made a joke about shaving his wife Jada Pinkett Smith's head. Jada has been open in the past about her fight with alopecia. After the slap, Will returned to his seat and shouted twice "do not mention my wife's name"!
However, it is thought that a crisis is happening in their marriage and he has appeared alone to leave the toxic relationship with Jaden.