Will Smith in the movies he made is taught to be approachable with co-stars on screen. But in the movie Seven Pounds he felt embarrassed by a scene he was going to do with Rosario Dawson. For this, he asked that Jada Pinkett is on the set.
In the movie Seven Pounds, Will Smith plays the role of an agent who offers his body to those in need of a donor. Dawson would play the role of his girlfriend. Their collaboration was not the first time because she worked with the actor for Men In Black II. She says there was a difference in this Will movie from the previous movie.
"I did not recall him having an acting coach on Men in Black II, I could be wrong," Dawson said in an interview.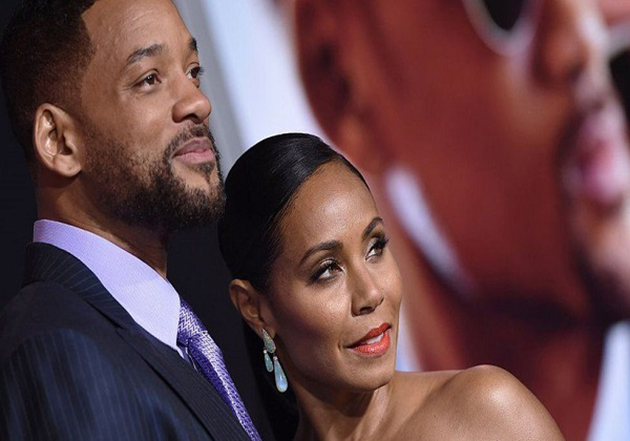 "Since then, he's done Ali, so besides punching everything on set, that also gave him a gravitas that he hadn't had before. As goofy and fun as he can be, he worked with his acting coach a month before [shooting Seven Pounds]. "
Dawson noted that Smith was not the same in Seven Pounds.
"And it changed his personality to a certain extent. He was staring at people, to the point of discomfort. We'd have these conversations on set because I became really curious as to whether I was talking to Will or Ben. And I think at times he didn't even know. It was interesting talking to him about going home and hearing that Jada was telling him, 'You're driving me crazy! You need to stop looking at me like that, '" she recalled.
One of the most difficult scenes to realize was the love scene. Even at this moment, the actress saw that he was not liking what she was doing and was thinking 'OK, I know I don't smell bad… I know I brushed my teeth… I did the deodorant!' "
The scene was not being performed properly and offered him words of encouragement to ease it.
"You are just nervous. You're nervous about kissing me. Don't worry baby, I'll be gentle, "she remembered telling him.
In the end, Smith said he would feel better if his wife were present. Dawson remembers Jada supporting him saying 'Baby you need to bring it! Don't embarrass me. 'So, she was on my side on this one."
Smith also says that that scene went against the principles to which he was accustomed.
Smith Says "That's a lie. All right, that's a little bit true, "Smith said. "I like being respectful… The scene was a lot like being in a bed and she is naked and you do not want to accidentally… you know."
In an interview, he told a little more about how he felt in that scene. "See with the love… like for me, my grandmother was firm and… my mother and grandmother… about how men are supposed to treat women," Smith said.
"So it's like, for me, my worst nightmare is for an actress to come on my set and feel like I'm taking this as an opportunity to get a little quickie to feel, you know, some legal cheating going on. I just need, specifically, women to be comfortable around me, "he elaborated. "I just do not want to feel like I'm that dude and doing a love scene and her clothes are off and all of that, it just puts me in my defensive space but it also hurts the acting if I'm in that space. "
What do you think about his behavior? Share with us your comments on Facebook.