Will Smith has resigned from the Academy of Motion Picture Arts and Sciences following the incident with comedian Chris Rock during the Oscars. In announcing his resignation, Smith says he has "betrayed the trust of the Academy" and that he "will accept any further consequences that follow."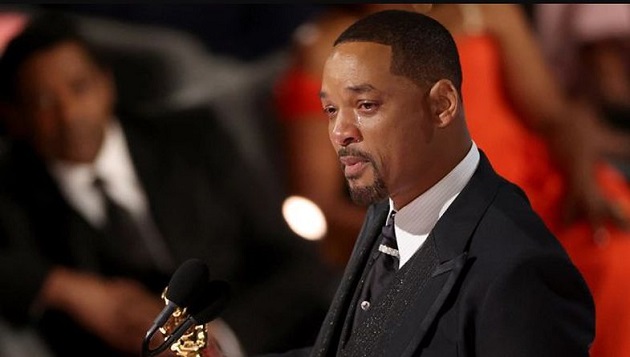 In a statement released Friday afternoon, the actor described his gesture at the 94th edition of the Academy Awards as "shocking, painful and unforgivable."
"I betrayed the trust of the Academy. I deprived the nominees and other winners of the opportunity to properly celebrate their extraordinary work. Therefore, I am resigning from the Academy of Motion Picture Arts and Sciences and will accept any consequences. further that the board deems appropriate. "
Smith's resignation thus prevents formal disciplinary action by the Academy's governors board, which met on Wednesday to initiate proceedings against the actor. By resigning, Will Smith loses the privilege of voting. The Academy of Motion Picture Arts and Sciences said a few days ago that Will Smith was asked to leave the Oscars after hitting Chris Rock, but refused.
Academy President David Rubin said Smith's resignation had been accepted, adding that disciplinary action against his conduct would continue.
It is not yet clear what kind of punishment awaits the movie star, but the next board meeting is expected to be held on April 18. The academy has stated that disciplinary action against the actor may include suspension, expulsion or other sanctions.
On Sunday, during the Oscars ceremony, Will shocked Hollywood after he went on stage and hit comedian Rock because the latter made a joke with Jada Pinkett Smith's fallen hair.